Babysitting
Water trampoline. Kayaking towards the sunset. Swimming in the river/ pool. Sorbet on the pier. Singing to Taylor Swift with the windows down. Swiffer tag. Cinnamon buns. Sandcastles on the beach… [Yeah babysitting was pretty much the best idea ever made.]
"Everyone is always going through tough things, the irony in it is that everyone..."
– Nicholas Sparks
someday
So someday, there's gonna be this prince… and he's gonna sweep me off my feet.  But in the mean time, my feet are planted flat on the ground, and I am contentedly walking along, smiling into the sun and stopping occasionally to smell the flowers.
"When I was 5 years old, my mother always told me that happiness was the key to..."
– John Lennon
"what we need most is not to hear God say yes to our requests. what we need is to..."
– Nancy Guthri
thought:
When we are broken and surrendered, when we have nothing left of ourselves to offer, when we are finally exhausted by our own futile efforts to patch everything… that's when God calls us beautiful.
"We tend to forget that Happiness doesnt come as a result of getting something we..."
– Frederick Keionig
"Three things a guy should want to change about his girl is, her last name, her..."
– Kid Cudi (via hannahkelly)
"To be certain of God means that we are uncertain in all our ways; we do not know..."
– Oswald Chambers
Score!!!
Today, for the first time, I checked off something from my bucket list. [I saw my photography on display in a public place.] This is happy =))
"Goodbyes always make my throat hurt…. I need more hellos."
– Charlie Brown
"Love is the condition in which the happiness of another person is essential to..."
– Robert Heinlen
"Why," she wondered, "did did we need loss and parting to remind us of how much..."
– The Comforts of a Muddy Saturday by Alexander McCall Smith (via sosbrandneweyes)
"Faith does not know why, but it knows why it trusts God who does know why. We..."
– Os Guinness
Too many options
You know what it feels like to be that kid sitting in the candy store with a million different candy bars sitting in front of you but you can only choose one? When I was little, it used to take me forever to decide. Sometimes, Id even make up my mind, get to the counter, and then run back and change it. I could never make up my mind. I wanted to make the right choice and not wish I had made...
"Missing someone isnt about how long it has been since youve seen them or the..."
– unknown
"I dont need someone who sees the good about me. To be honest, I just need..."
A Complete Man of God →
Don't go with the boy that says he'd swim the ocean for you. trust the man that desires nothing more than to drown in the Father's love with you. don't fall for the muscular cutie who says he'll support you with all the strength in him. love the man who fully admits his complete weakness and hands that over to be filled with the Lord's strength to care for you. don't swoon at the model who...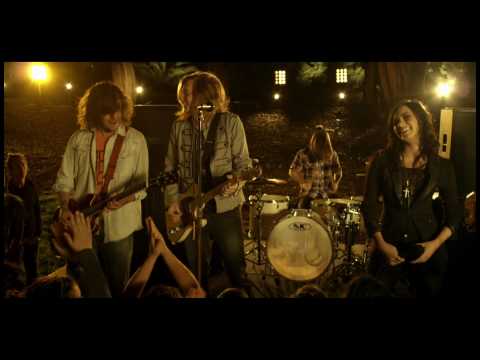 Follow
Me: Man, there might not be NFL next year if the players go through with the strike.
Mom: Good!
Me: What? How can that be good? What will there be to follow next football season without football?!?!?!
Becca: Jesus.
"A ship in the dock is safe, but that is not what a ship is for."
– John Stonestreet
"At a certain part in your life, probably when too much of it has gone by, you..."
– Miss Dodger [Phoebe in Wonderland]
"A true friend is someone who sees the pain in your eyes when everyone else..."
– unknown
You Are Beautiful
"Do I look pretty?" I smiled and looked down at little Chloe as she twirled around the room in her "pretty girl dress" all dolled up in ribbons, bows, and beaded necklaces with the most precious smile of delight on her face. "Of course you do, Sweetie." Then I stopped and realized: This innocent question of but a two-year-old echoes the cries of every girl's heart, young or old - "Am I...
"To love is to risk not being loved in return. To hope is to risk pain. To try is..."
– unknown
Live at a Carnival
[ I have an idea. let's all just go live at a carnival. ]
Jesse: you drive me in circles. what's more fun than that?
Me: ...guess we should go ride a merri-go-round for the rest of our lives if you enjoy circles so much. :P
Jesse: sounds like a good idea to me... that and lollipops... ;)
Me: sounds like we're gonna live at a carnival for the rest of our lives... also, funnel cake and pie are at those joints so we're good. ;) i have dibs on the white pony ftr.
Jesse: Man! I was gonna get that one....oh well...guess I will have to settle for the pInk fIsh....umm why is that even on this ride? LOL
"oh! hello there, Happiness! it's very nice to see you again. :)"
– me